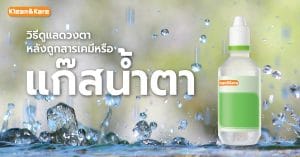 Exposure to chemicals or tear gas can cause eye irritation, inflammation to conjunctiva, eye redness, burning, stinging and watering, uncontrollable closure of the eyelids, irritation of the respiratory system, sneezing, coughing, nasal congestion, difficulty breathing, and skin irritation. These immediate symptoms may last for 5-30 minutes depending on the duration and dose of exposure.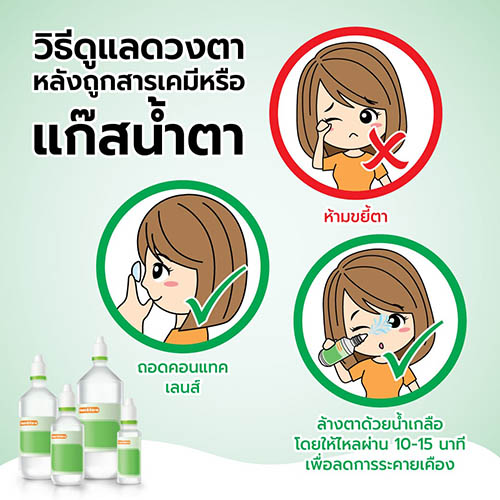 Treatment for exposure to chemicals and tear gas are as follows;
Get out of the area immediately.
Do not rub your eyes, as this may damage your conjunctiva.
Remove contact lenses or eye glasses.
Rinse the eyes with 0.9% normal saline solution for 10-15 minutes to soothe eye irritation.
Contact your optometrist if the symptoms persist.
Source(s): National Institute for Emergency Medicine, Ramathibodi Poison Center