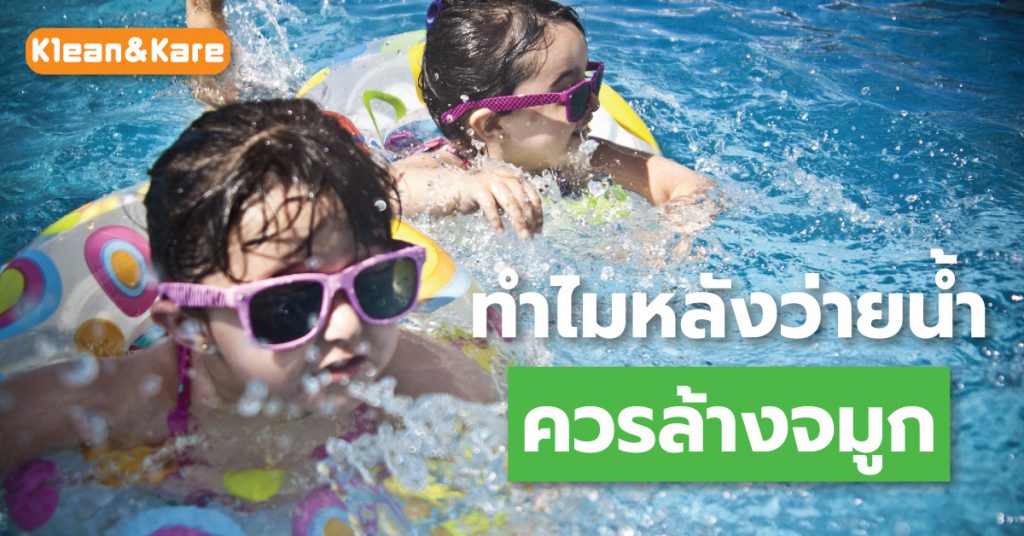 Does your child always have a stuffy nose, or other cold-like symptoms such as sneezing and runny nose, after swimming? There are a few things you should consider when taking your child swimming, with their safety being the main priority. Here is a handy checklist before taking your child swimming.
Pool Safety Checklist
Adult Supervision
Always watch children closely when they're in or near the pool, no matter what their swimming skills. Even kids who know how to swim can be at risk for drowning. For instance, a child could slip and fall on the pool deck, lose consciousness, and fall into the pool and possibly drown.
Pool Sanitation
Children may inhale or swallow pool water. Swallowing too much chlorinated pool water may make them sick or throw up. If the chlorine level is too low, germs can most likely spread, but when too much chlorine is added to the water, the pool can become a pit of harmful chemicals.
Restrict Pool TIme
Small children should not spend more than 30 minutes in the pool, while big children no more than 1 hour. They should even spend less time swimming if the water temperature is low, since their body temperature may drop too low and they can get sick.
Hair and Skin Protection
Chlorine and sun exposure may cause skin redness and hair damage especially in younger children with more sensitive skin. Using long-sleeve swimwear with UVA and UVB protection, applying waterproof sunscreen before swimming, and avoiding sun exposure can help reduce the chance of skin and hair damage.
Post-Swiming Care for Children
Chlorine Rash
Apply vaseline or petroleum jelly to your child's skin before swimming to prevent chlorine rash. Do not let them spend too much time in the pool. Take a shower right after swimming to wash away chlorine, and dry their hair and skin immediately. Avoid wearing wet swimsuit too long to reduce the chance of yeast infection and itchy rash.
Dry Skin
Apply lotion to your child's skin after showering to prevent dry skin.
Hair Care
For longer hair, wear a swimming cap can prevent hair damage from sun exposure. Use kids' shampoo and conditioner, and use a wide-tooth comb after hair wash to untangle the hair. Use a cold setting on a hairdryer to smooth out wet hair.
Congestion after Swimming
Your child may experience stuffy nose, runny nose and other cold-like symptoms after swimming. When chlorine or low-temperature water gets in their nose, it can cause irritation and swelling, which can lead to sinusitis.
Recommendation: Nasal irrigation with warm 0.9% sterile saline solution washes away chlorine, warms the nasal passages, and helps reduce irritation and swelling. However, if your child experiences constant cold-like symptoms, has yellow or green nasal mucus, or cough up phlegm, you should contact your healthcare provider since this may be a sign of sinusitis.
Benefits of Swimming
Swimming is a great recreational activity for children of all ages. Swimming can improve your child's focus, emotional development, and muscle strength. It is good to encourage them to swim regularly. Before going to the pool, however, you should prepare both yourself and your child, for their own safety and your family's enjoyment. With care and concern from Klean&Kare.
Source(s):
Sutheera Uerpairojkit, MD., "Taking Kids Swimming", Facebook Page: SuthiRaXeuxPhirocnKic.
"Pool Safety for Kids", Website: Amarin Baby and Kids.