Dust and air pollution can affect your health and body. Air pollution exposure is more harmful to your skin than sun exposure. It can cause dark circles under your eyes, acne, skin wrinkle, and skin aging. 
After a long day of pollution and sun exposure, use this technique to easily revive and rejuvenate your skin at home.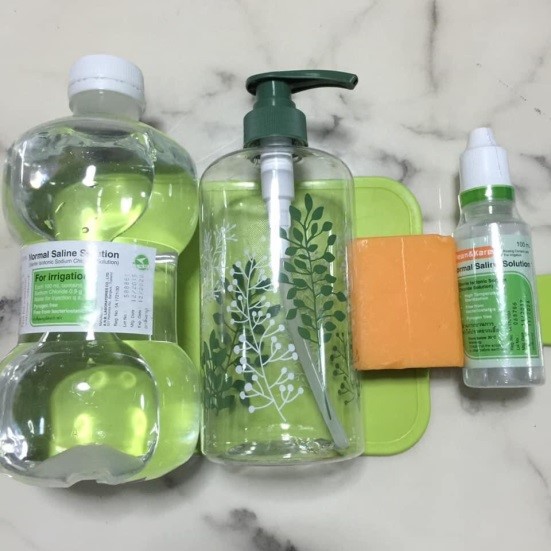 Normal saline solution is not only an ideal solution for wound cleansing, but it is also an ideal solution for your facial and skin cleansing. When choosing saline solution, be sure to choose sterile normal saline solution, since "sterile" means it's germ-free, and "normal" means it is isotonic to the body fluid.
Supplies
Your skin
Empty pump bottle
Normal saline solution (the one with green labeling, from your local convenience stores or pharmacy stores)
Soap bar (e.g., tamarind soap, vitamin C soap, carrot soap)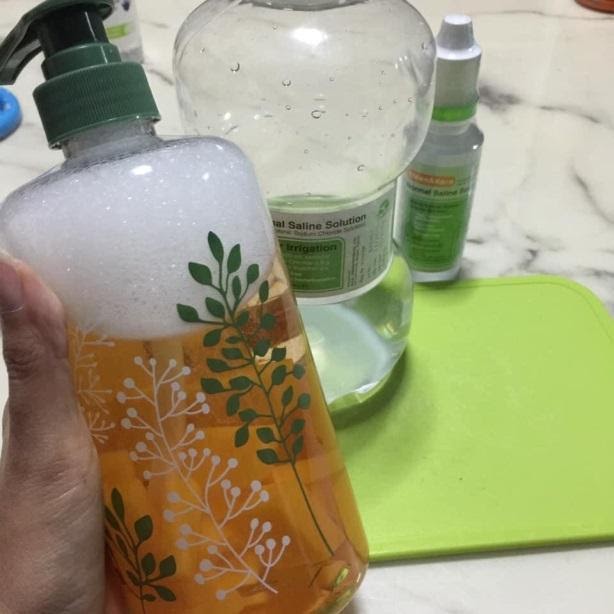 Instructions
Cut up the soap bar into small chunks, and put in the pump bottle.
Fill the pump bottle with normal saline solution.
Close the cap and shake the bottle until the soap bar dissolves.
Ready to use.